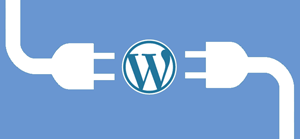 I recently had a request from a client who was interested in updating their WordPress Plugins themselves. At the time, the possibility of auto-updating was raised.  I did a search and found – https://wordpress.org/plugins/stops-core-theme-and-plugin-updates/ which can be configured to automate the updates of other plugins.
The only potential gotcha here is if a plugin update "breaks" the site. i.e causes a conflict with WordPress or other plugins and therefore has the site  working incorrectly in some way. If you did not get back to check the site, you would not know there was an issue until you next checked the site yourself, or if someone contacted you to let you know.
If as a website owner you were wanting to handle plugin updates yourself (not automated), I would recommend setting yourself a reminder on your phone or calendar to check the site for plugin updates every four weeks. In the plugins area of your site, the plugins with available updates will be marked as such. Doing it this way, you would have more chances of immediately noticing anything amiss after updating. If you did notice something had gone wrong, then you could contact your web developer to fix the matter for you.
Is this cost effective? You would need to evaluate what works best:
Paying a monthly contract cost to a web developer to updates plugins or
Configure auto updates and pay a web developer to correct issues if they arose
Manually update plugins yourself and pay a web developer to correct issues if they arose
If you are an owner of a WordPress based web site, and would like to have a chat about what might work best for you,  please feel free to make contact.