The search engine affects of Google's new policy for websites not optimised for Mobile Phones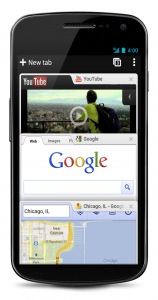 From Tues 21, April , 2015 Google will be penalising web sites that are not mobile phone optimised. What this means is that if your competitors' websites are mobile optimised, and your website is not, its likely that their websites will be favoured in mobile search results ahead of your own website.
Read here at Search Engine Land.  Their term "Mobilegeddon" sounds quite dramatic, however it does underline the significance of this move by Google.
Why are they doing this?
It's all about advertising revenue.  As of January 2015 more that 88% of web searches were done via Google. Google's revenue from mobile advertising almost tripled from 2.2 Billion in 2012 to 6.3 Billion in 2014. Thus it's in Google's interest to push for an improved mobile search experience.
Checklist and FAQs HERE