How to Embed a Youtube Video into WordPress
A quick and easy guide
STEP 1 – Choose edit
Assuming you're working from your Youtube video manager, the first thing you would do is to click the edit button for your video.
STEP 2 – Select the sharing mode
Next, click the symbol on the right and then click "more".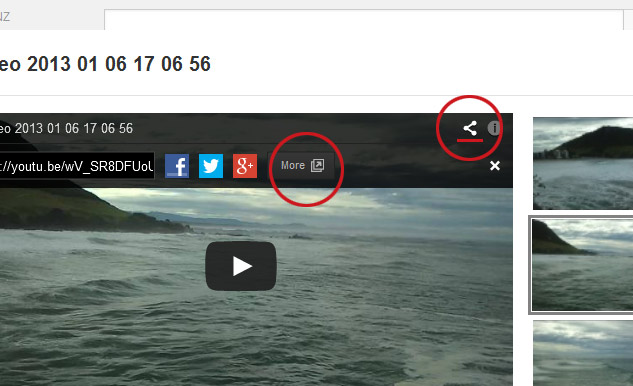 STEP 3 – Copy the embed code
Next, click the "Embed" link and then copy the code from the box below.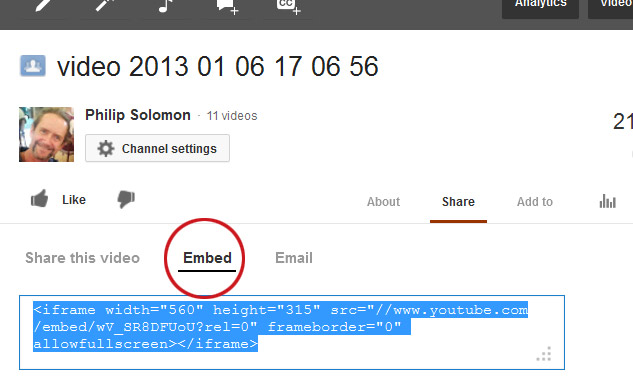 STEP 4 – Paste the code into your page or post
OK, now take yourself to your WordPress admin area. In your post or page, make sure the editor is in text view. Then paste the code into your editor and update the page to save the code. If you look closely at the embed code, you'll see you have the option there to change the width and height of the video as well.
The "rel=0" bit means that at the end of the vid, you won't see the related or suggested videos that Youtube splashes across the video at the end. This will work for people viewing the video on your own website. However, if they choose to go to Youtube to view the video, this option will not work.
Your video is now visible on your website!