A great idea often underutilised by many website owners is the use of Xmas gift vouchers. Gift vouchers present themselves as a quick and easy solution to buying presents. Heres a couple of gift voucher options offered by Bay Web Design customer web sites.
Hastings Massage Xmas Gift Vouchers
A universal favourite and well appreciated gift. Self care with regular massage is a growth industry. My client reports that it's very seldom that a massage gift voucher is not used by the recipient.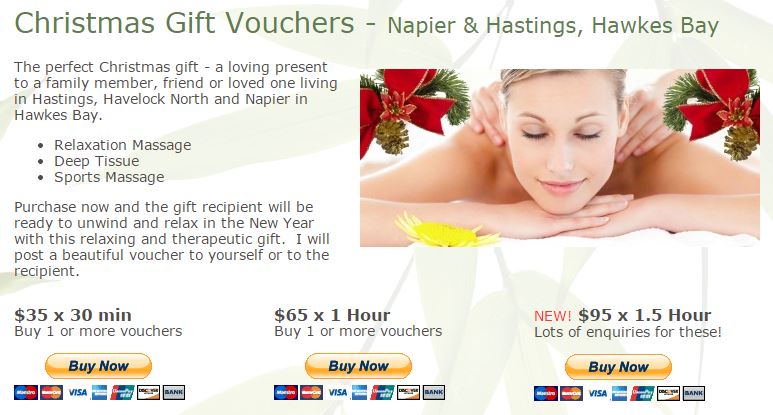 Xmas Gift Voucher for the Hunting, Fishing & Tramping Enthusiast
Rivers to Ranges offers $20,$50 and $100 gift vouchers